Who is Thileepan in Sri Lanka?
According to Wikipedia Thileepan's Original Name is Rasaiah Parthipan and he was born on 29 th of November was from Urelu near Urumpirai in North Sri Lanka. 1963 and died on 26 September 1987 while on a hunger strike.He was a member of the Liberation Tigers of Tamil Eelam.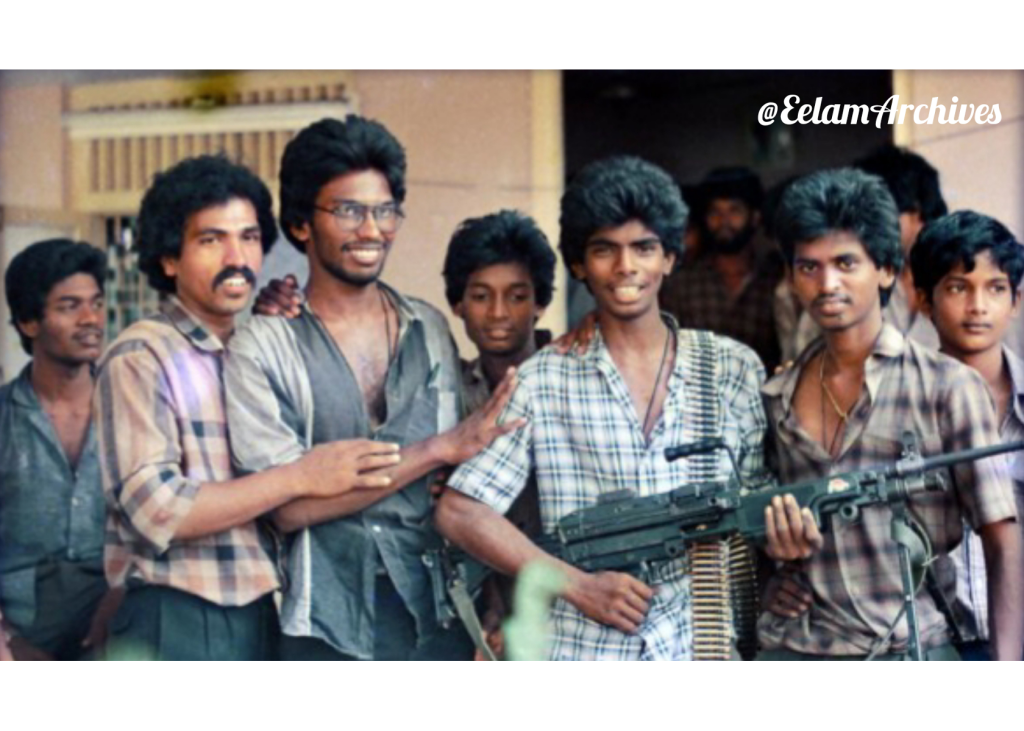 Where did Thileepan Lived?
Thileepans father was a Tamil teacher and mother died when Thileepan was three months old.After the death of his father he was brought up by his three elder brothers.He studied at Jaffna Hindu College and went to the University of Jaffna for his higher studies.
Was Thileepan a member of LTTE?
Thileepan Joined LTTE prior to the 1983 Black July anti- Tamil Riots.After his stomach injured during the Vadamarachchi Operation, he became a political leader for LTTE.
As tensions escalated in northern Sri Lanka, the LTTE submitted a letter to the Indian High Commissioner on September 13, 1987, outlining five demands. These demands included the following:
The release of all political prisoners held under the Prevention of Terrorism Act and emergency regulations.
The cessation of Sinhalese colonization of Tamil areas under the guise of "rehabilitation".
The suspension of all "rehabilitation" activities until the establishment of the Interim Administrative Council.
The halt of police station construction in the Northern and Eastern provinces.
The disarmament of Home Guards and the withdrawal of the army/police from schools and colleges.
The LTTE directed these demands towards the Indian government, as they believed that Indian intervention could compel the Sri Lankan government to comply. Despite granting the Indians a 24-hour deadline, the LTTE received no response or acknowledgment.
How did Thileepan die?
Thileepan, a member of the LTTE, began a hunger strike on September 15, 1987, in front of Nallur Kandaswamy Temple, with the aim of pressuring the Indian government to meet the group's demands. Thileepan's speeches were broadcast on Nidharsanam, the LTTE's television station, and people from all over Jaffna peninsula came to observe and participate in the hunger strike. On September 22, 1987, Indian High Commissioner J. N. Dixit arrived at Palaly Airport and was met by LTTE leader V. Prabhakaran, who wanted Dixit to go and see Thileepan. Dixit, however, wanted a written guarantee from Prabhakaran that Thileepan would end his hunger strike if Dixit met with him, but Prabhakaran couldn't give the guarantee. As Thileepan's condition deteriorated, he stopped giving speeches. After refusing food or water for 12 days, Thileepan died on September 26, 1987. A "martyr's funeral" was held in Jaffna, and Thileepan's body was handed over to the University of Jaffna's medical faculty.
Resources – Wikipedia
*Lankan.org does not support any Terrorist group. Just a reporting